Brittany
Treatment Coordinator and Office Administrator
I can be found in many different areas of the office, from scheduling, creating financial accounts, meeting with new patients, taking diagnostic records and helping the office to flow smoothly each day. Introducing new patients to our office and working closely with their families to achieve their dreams of a healthy smile, are my favorite parts of my job. Dr. Kleinlerer is so dedicated to what she does, and it's very apparent. Her goal is not only to develop personalized treatment plans for each patient but also a personal relationship in which they are informed, comfortable and understanding of every step of their treatment.
When I'm not at the office I enjoy spending time with my family members and very energetic Boston Terrier puppy, Stella. I really like to sing as well but you will find me whistling more then anything at the office.
---
Kate
Certified Dental Assistant
I am Kate and I am a fun and fabulous part of our family at MK Orthodontics. I graduated from UMA Bangor in 2011 for dental assisting. Here at our office I am an orthodontic assistant. I am specially trained by the most brilliant orthodontist I have ever met, and would be honored to someday have half the smarts she has. At our office, I am part of a family; a family that shares the passion and motivation to not only straighten smiles but have an impact on lives.
My favorite part of my job is the independence. During a normal orthodontic appointment I have typically 15 minutes to share laughs, stories, and advice with kids and adults that eventually become my friends. My co-workers and our patients are truly my friends and it makes my job so rewarding!
I am human though, so when I am not in the office, I love to spend time with family and friends. I have an amazing niece that consumes lots of my time; she is a mini-Kate in training! I love to dance too much, sing too loud, and make every day better than the last.
I look forward to meeting you and sharing my enthusiasm and knowledge of the orthodontic world!
---
Janis
Certified Dental Assistant
It is my pleasure to be joining Dr. Kleinlerer's wonderful team! I have been in the field of orthodontics for 21 years. I graduated from Kennebec Valley Community College for dental assisting in 1993. I truly love being an orthodontic assistant. My favorite part is the relationship I develop with my patients and their families! I love seeing my patients' smiles change throughout their treatment into something they are proud to show off! It is my personal goal to make sure you have a great appointment every time you come into the office, and a smiling face every time you leave!
Outside the office, I love spending time with my husband Todd and our children, Lindsey and Seth.
---

Meagan
Financial Coordinator
Finding a career I loved and enjoyed going to daily was difficult for me after graduating from Thomas College in 2013; that was until I got the opportunity to work for MK Orthodontics. I started here in October 2015 as the Financial Coordinator and have never been happier with my employer and all my coworkers I get to spend every day with! As the Financial Coordinator I am able to help our patients with any questions regarding your contract, insurance, and any other financial needs! My workstation is right at the front desk; so I am usually the first person you see walking into either office, greeting everyone when they come through the door, answering phones, and checking out patients.
Away from work, I love to spend time with my husband Ethan and our daughters, Kaelynn and Aubrey. We all love the outdoors, camping, and exploring new places.
---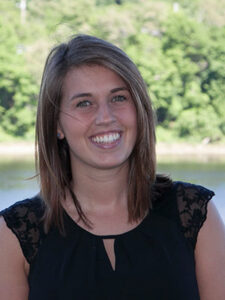 Hailee
Dental Assistant
I am so happy that I have become part of the MK family. The ladies in the office are so energetic, upbeat, and passionate. I joined that MK family, summer of 2015. You can find me in the clinic, smiling and doing what ever I can to put a smile on your face. My favorite part of this job is seeing the outcome of everyone's beautiful smiles and getting to know you through out your treatment.
While I am not in the office I love to spend time with my yellow lab, Charlie, and my fabulous family. You can also find me in the gorgeous Maine woods hiking, fishing, camping, snow boarding, or snow showing. I love nature and everything it offers.
---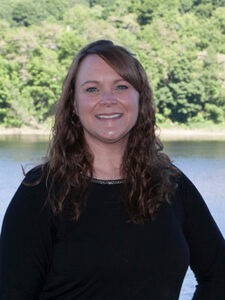 Suzanne
Patient Coordinator
I am the new patient coordinator here at MK Orthodontics. I help with all areas of the front office, answering phones, fielding questions, scheduling appointments and making sure that everyone's paperwork is up to date. I first met Dr. Kleinlerer and her amazing team in the spring of 2015 when my daughter started treatment. Both my husband and I left that first appointment knowing that our daughter was in the best hands possible; not only did Dr. Kleinlerer address our concerns as parents, but took the time to address our young daughter directly and focus on her concerns and questions. I am so happy to now be a part of the MK family; they have welcomed me with open arms and hearts.
When I am not at the office my spare time is devoted to my family. My husband, Joey, and I have two children, Aubrey and Landon. We also have a fur baby named Remy, a german shepard/lab mix. I love to go exploring on our ATV and cooking for my family.
---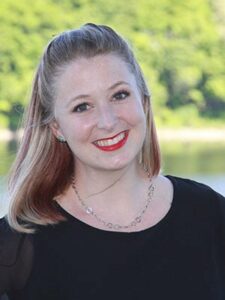 Pamela
Dental Assistant
I am thrilled to be working at MK Orthodontics. I joined this fantastic team in October of 2015 after my husband Tom and I moved here from New Hampshire. The energy in this office is fantastic and truly feels like you're with friends. We play the music loud and laugh constantly.
A typical orthodontic treatment can be around 24 months. I love how I am able to truly get to know our patients and they are able to get to know us. We get to know what sports they play, colleges they are wanting to apply to, vacations they are planning and so on. We treat our patients for their teeth but care for the whole person.
When I'm not in the office, I am still exploring my new home state. Getting in the car with my husband and our dog Pancake and seeing where we end up is a favorite past time. Being outdoors is where I am my happiest.